Jay Rambo Cabinets
Hand-Crafted Cabinetry
Jay Rambo Cabinets is a privately owned Tulsa Oklahoma (OK) cabinet company that has been in business for more than a half-century. They manufacture hand-crafted, custom cabinetry for kitchens, baths, closets, laundry rooms, as well as other spaces in the home. A trusted brand for well-built cabinetry, Jay Rambo has a nationwide reputation for quality cabinetry including a furniture grade finish and excellent customer service.
Quality, Eco-Friendly Construction
Jay Rambo offers a large number of traditional, modern, contemporary, and transitional door styles, finishes, and custom construction options making the possibilities for your home seem endless. Jay Rambo uses some of the finest materials and construction techniques in the business. Exteriors are crafted with solid hardwood and interiors with maple plywood. They also offer a system of frameless cabinets where the exterior surface is created from the doors and drawer fronts themselves resulting in a smooth and elegant facade.
All cabinetry is created by master craftsmen using traditional hand-crafted methods. Practitioners are committed to eco-friendly manufacturing processes which help sustain our indigenous forests so the company can continue to bring clients superb products for years to come.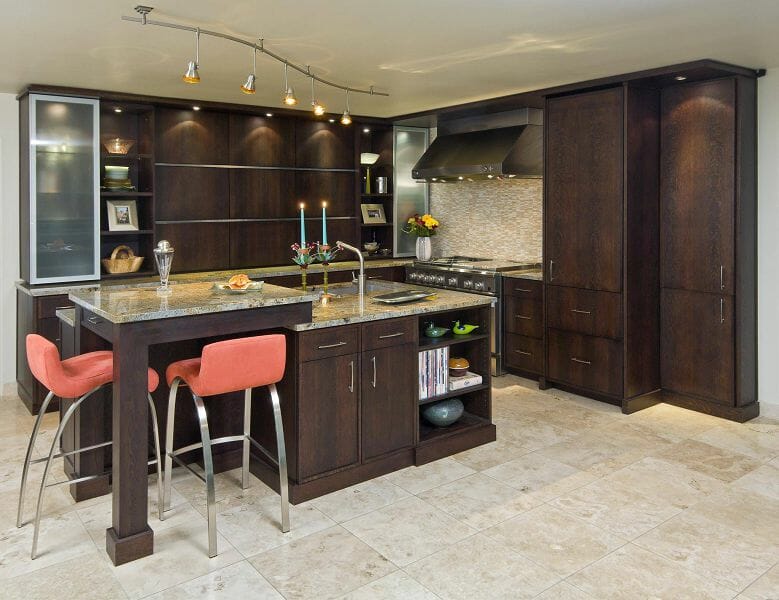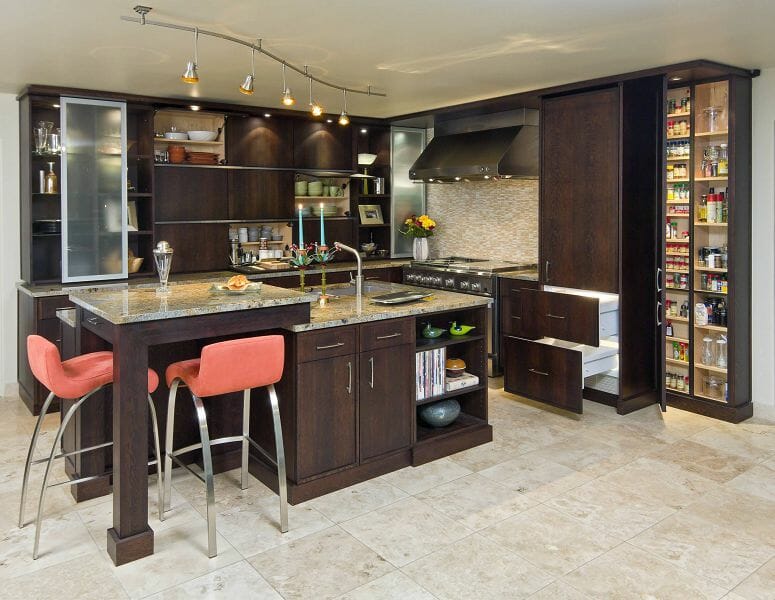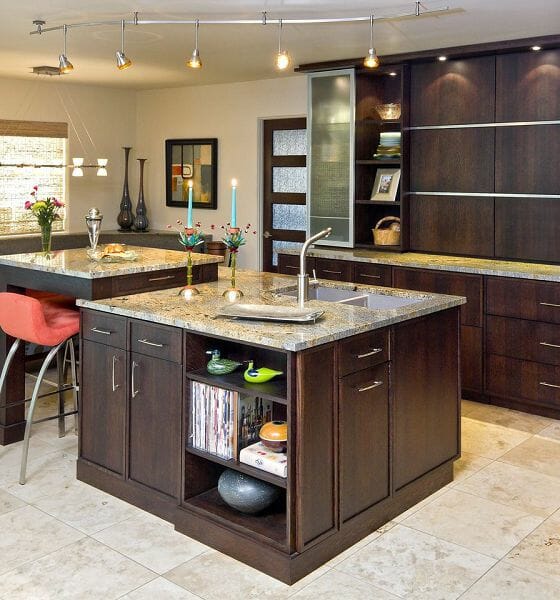 Jay Rambo Cabinetry Dealer
JA Kitchen and Bath is a Jay Rambo cabinetry dealer. This means you have full access to the entire Jay Rambo Cabinetry product offering, from door styles to paints, finishes, box construction, drawer type, and accessories. It also helps when it comes to controlling your cabinetry spend. If you decide on a configuration that exceeds your budget, we can often recommend alternatives that result in the same look and feel, but at a lower price point – a price you can afford.
The possibilities are endless. View our Jay Rambo cabinetry brochure (PDF) to get a sense of just how many options you have to choose from. Combine them with your favorite countertop, knobs, pulls, and handles to create a kitchen, bath, and/or storage area that is unique to you, practical, affordable, and a joy to live in.
Want to Learn More?
At JA Kitchen and Bath, we know it can feel overwhelming when you have so many options to choose from. Feel free to give us a call (484-428-3830) or drop by our Broomall showroom if you want assistance.
We offer free, in-store consultations, have lots of product samples for you to browse through, and can mock up a 3-dimensional rendering of various options so you can easily visualize the kitchen, bathroom, and/or storage area of your dreams.