Our Products
At JA Kitchen & Bath, we have carefully selected the manufacturers and products we offer. Extensive consideration went into providing our clients with the highest quality products at the most affordable prices.
Our brand partners are what makes us unique! We collaborate with industry leading brands that match our passion for exquisite detail and have a reputation for high quality design. 
By working with JA Kitchen & Bath – and our partners – we will make your kitchen dreams come to life!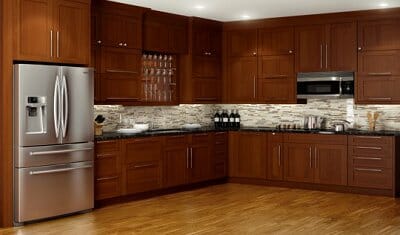 One of the most affordable semi-custom cabinetry lines on the market.
Offering five different levels of cabinet box construction to meet any budget.
Attention is given to building cabinets with organizational components that meet your storage and functionality needs.
One of the best, most customer friendly companies with its focus on quality control and customer service.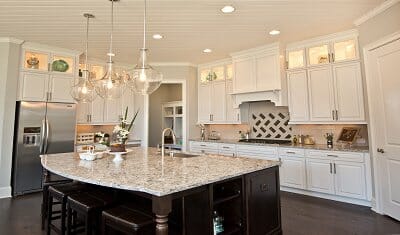 Highest quality materials, in a variety of styles, colors & finishes, you are only limited by your imagination.
100% hardwood construction.
Soft close hinges and soft close drawers are standard.
Best-value option overall, offering customization options, including size, materials, finish, and more.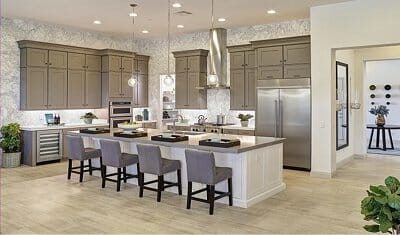 A popular choice in cabinetry because they offer a combination of style and practicality.
Featuring timeless designs and finishes that will complement any modern kitchen.
Wolf Classic cabinetry is a great value at an economical price.
Can ship within days of placing your order.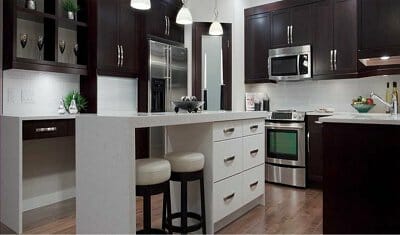 Part of the Norcraft Companies of cabinetry (like UltraCraft).
Choose from over 200 finish combinations complete with popular accessories & organizational features.
By offering a smaller selection portfolio, you still get the same quality in construction and finish but at a more affordable price.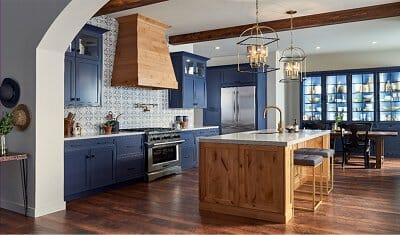 High-quality, frameless cabinetry that is as functional as it is beautiful.
One of the largest selections of door styles, in every popular material and finish with styles ranging from traditional to ultra-modern.
The best storage options with the latest organizational accessories.
Best in industry warranty – 100-year warranty!
Get custom size modifications with most cabinetry at no extra charge.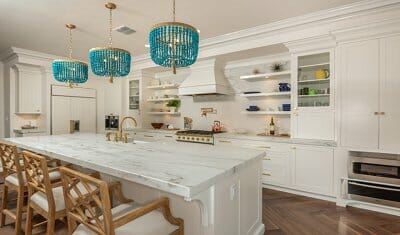 Tedd Wood is one of the best values in semi-custom and custom cabinetry on the market today.
Purchasing Tedd Wood cabinetry is like getting custom cabinetry at semi-custom pricing!
Experienced craftsmen create high-quality, near flawless cabinetry that meet any design style and need.
Manufactured in Pennsylvania, making lead times and delivery charges less than most lines in this category.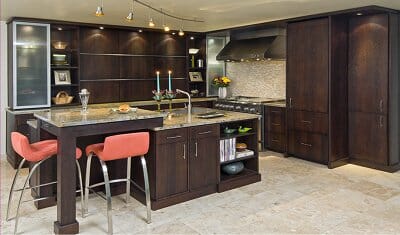 Jay Rambo is a full custom cabinetry line for kitchens and baths and offers portfolio of closet systems.
Their custom cabinets are hand crafted and incorporate some of the finest materials and construction techniques available.
With the number of door styles and finish options, your cabinetry possibilities are practically endless.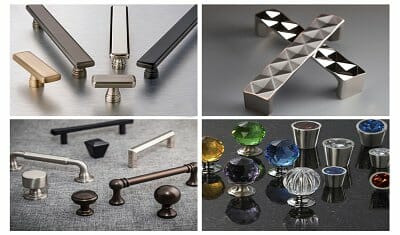 Top Knobs and Atlas Hardware have the widest selection of knobs and pulls in the industry.
Manufacturers of solid knobs and pulls unless the design intricacies require a formed hollow design.
The highest quality products not available in large mass market retail chains.
Up to 3 samples at no charge for the sample, just pay for shipping.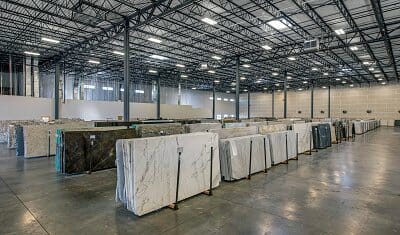 Quartz comes in a wide variety of color selections and pattern options allowing you to easily match any design style and is practically maintenance free.
Traditional granite countertops offer a high-end look, adding value to your kitchen while providing a beautiful and durable surface.
Synonymous with luxury and style, marble is a classic choice for any elegant kitchen design offering incredible patterns and color selection.
Solid surface countertops are a durable, budget friendly option that can give the look of natural materials.
At JA Kitchen & Bath, we pride ourselves in the quality cabinetry lines we offer. Visit our showroom to view the latest in kitchen and bath designs. Work with our experienced designers while you choose from a variety of style and finish options. We look forward to working with you to make your kitchen and bath dreams come true!