Bath and Kitchen Drawer and Cabinet Handles, Pulls, and Knobs
JA Kitchen and Bath partners with two quality manufacturers, Top Knobs and Atlas Homewares, to provide you with a huge selection of bath and kitchen cabinet and drawer handles, pulls, and knobs.
Atlas Homewares
Atlas Homewares has manufactured many of the top-selling kitchen and bath cabinet hardware collections showcased in homes nationally and internationally. They are recognized by industry professionals as the design collection that allows you to express your personality in your new dream kitchen.
Atlas offers over 1,500 cabinet knobs, handles, and pulls in a variety of different sizes, styles, and finishes. Their decorative kitchen and bath cabinet knobs, handles & pulls are available in stainless steel, brushed nickel, antique brass, pewter, oil rubbed bronze, matt, polished, and chrome finishes. Style selections include modern, traditional, arts & crafts, funky and more.
Atlas has a reputation for design and quality, offers a lifetime warranty for original customers, and will send you up to three free samples at no charge.
Top Knobs
Top Knobs has gained recognition as a is a leading North American decorative hardware company. Each piece has the quality look and feel of custom-made, at affordable pricing. Their products are not sold at mass merchandising do-it-yourself stores and are available only from design showrooms.
Top Knobs offers close to 30 different product lines with thousands of varied style,  finish, and size options. Their decorative kitchen and bath knobs, handles & pulls are available in black, brass / gold, bronze / copper, and silver / nickel / chrome finishes.
Top Knobs offers a lifetime warranty for original customers, and will send you free samples. You pay shipping and handling only.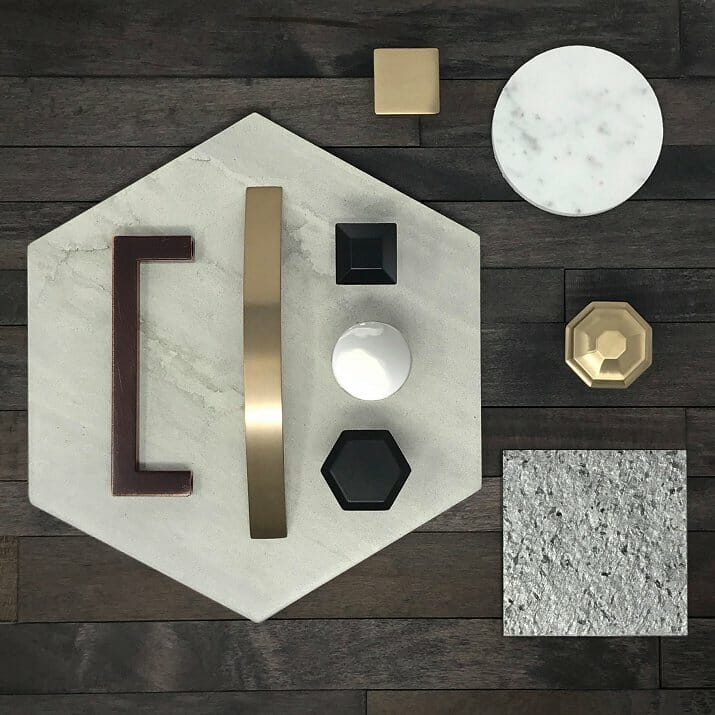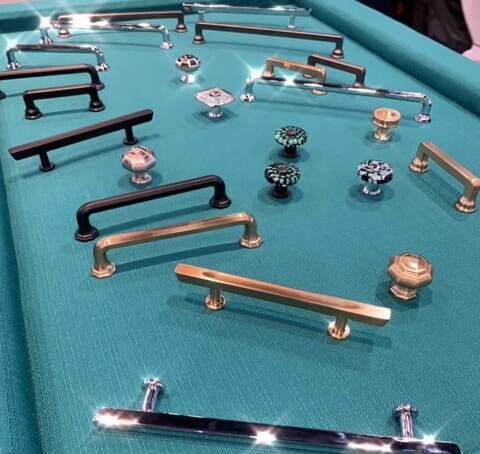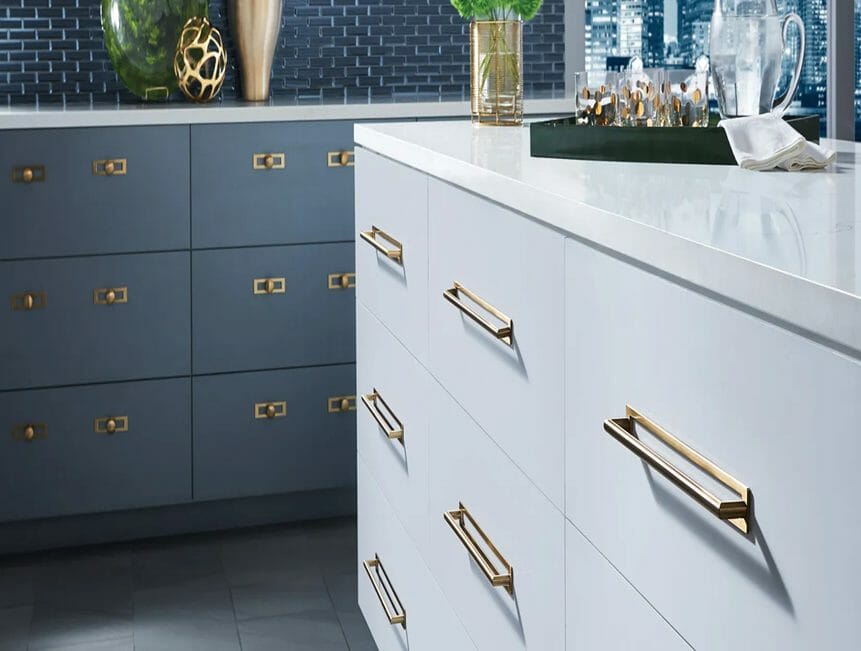 Atlas and Top Knobs Hardware Dealer
JA Kitchen and Bath is an Atlas and Top Knobs hardware dealer. This means you have full access to the entire Top Knobs and Atlas collections of handles, knobs, and pulls in a range of different sizes and finishes. Our being a dealer for both these manufacturers also helps when it comes to controlling your cabinetry spend. If you decide on a cabinet and hardware configuration that exceeds your budget, we can often recommend alternatives that result in the same look and feel, but at a lower price point – a price you can afford.
The possibilities are endless. View our Top Knobs and Atlas brochures (PDF) to get a sense of just how many options you have to choose from. Combine them with your favorite cabinetry and countertop to create a kitchen, bath, and/or storage area that is unique to you, practical, affordable, and a joy to live in.
Want to Learn More?
At JA Kitchen and Bath, we know it can feel overwhelming when you have so many options to choose from. Feel free to give us a call (484-428-3830) or drop by our Broomall showroom if you want assistance.
We offer free, in-store consultations, have lots of product samples for you to browse through, and can mock up a 3-dimensional rendering of various options so you can easily visualize the kitchen, bathroom, and/or storage area of your dreams.