The timeline for a kitchen renovation can vary depending on a lot of factors including the scope of work, the size of the kitchen, the complexity of the project, and the availability of materials and your contractor. All that said, here's a general timeline you can use to get an idea of how long it will take to renovate your kitchen.
Design and Planning Phases
The design and planning phases are the most important phases of your kitchen redesign project.
The design phase is when decisions are made on everything from cabinet style, color, countertops, hardware, and appliances to possibly flooring and lighting. It can seem overwhelming at first, but with a professional kitchen designer's guidance, it can be an enjoyable experience. This is also the time when homeowners can do a cost-versus-value analysis to help them get to the kitchen of their dreams while still staying within budget. We recommend clients take their time during this phase of the project as it will help ensure the decisions you make work best for your space and lifestyle, and that you are happy with the end result.
The design phase is also the best time to explore your wants versus your needs. We always tell our clients to give us their wishlist. Let us design your kitchen with all the bells and whistles you'd like. You can always cut back later if the design ends up feeling overdone or too expensive.
The planning phase is when we commit your decisions to paper so you can visualize the end result and move forward with the acquisition of permits and supplies. Building permits vary in cost and scope according to the type of construction. In Pennsylvania, the time it takes to get a building permit varies by location and the type of permit. If your property appears on the Philadelphia Register of Historic Places, you may need to get approval from the Philadelphia Historical Commission to make changes to your building interior.
These phases usually take two to four weeks.
The "Great Wait" Phase
The "Great Wait" (Ordering) phase is the period of time during which we order your cabinets and wait for them to arrive.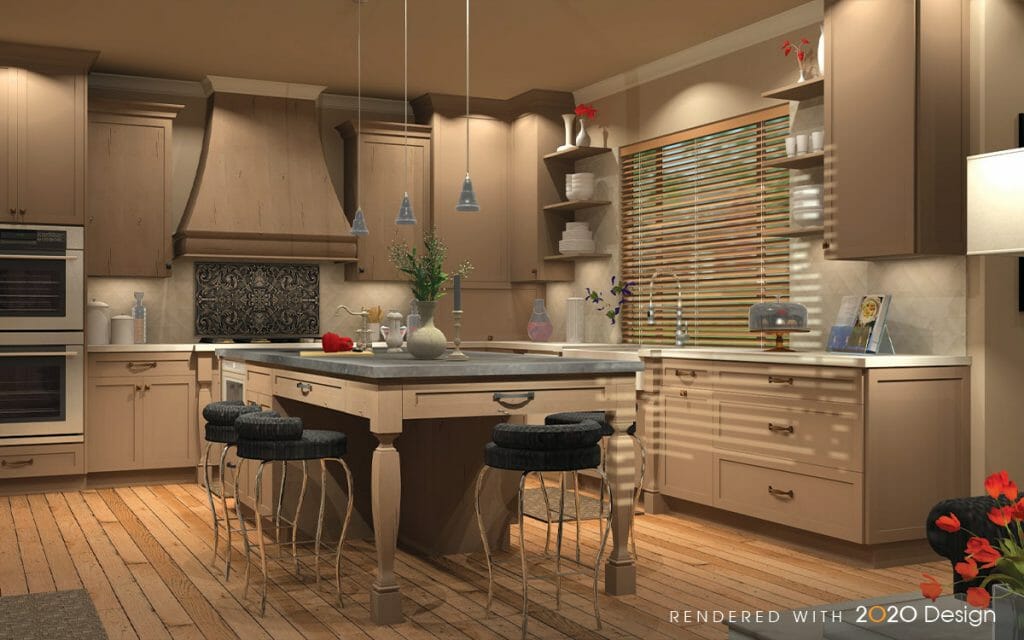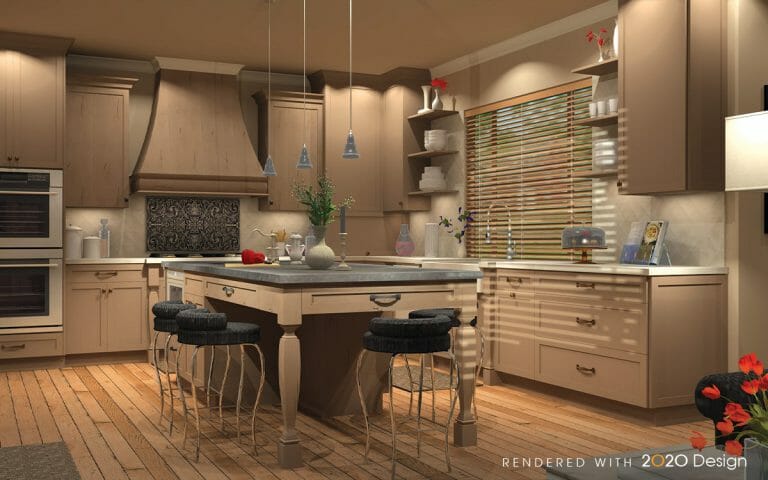 Patience is vital during this phase. While you are excited to have your new kitchen, your kitchen designer has no control over this phase. This time is determined by Manufacturer Lead Times. Custom cabinetry can take 12-14 weeks for production and delivery. Semi-custom cabinetry can take 9-10 weeks for production and delivery. Ready-made cabinetry usually gets delivered in 1-2 weeks.
The "Great Wait" phase is a good time to prepare for your renovation. We all tend to collect things over the years so, go through your cabinets and assess their contents. Separate the items into piles by what you use and what you don't. Think about giving the "don't use" pile to GoodWill. This is also a good time to give thought to how you will prepare meals while your kitchen is under construction. The more preparation you do for the renovation during this downtime, the smoother your renovation will go.
Installation Phase
Installation occurs over four to six weeks. While that may seem like a long time, you need to take into consideration a few factors.
Do you need to have electric work done or gas lines moved?

Do you need to have a plumber move pipes?

Do you need to have floors refinished or new flooring installed?
If so, these should occur before your cabinetry is installed.
Countertop templating is the process of creating a template that shows countertop fabricators the exact measurements of your new countertop. Templating can't be done until after the cabinets are installed. Fabricators can usually template within a few days to a week of cabinetry installation and installation can take another one to two weeks depending upon the installer's schedule.
Finally, backsplash installation and sink and faucet hookups happen after the countertop is installed.
Realistic Timeframe
As you can tell, a realistic timeframe for a bath or kitchen redesign project is not a straightforward calculation. It depends on a variety of factors, not all of which is under your renovator's control. 
At JA Kitchen & Bath, we keep your project on track by stepping you through each phase of the process and letting you know the impact of your decisions. We work with trusted partners and hold them accountable. We keep you informed, every step of the way.
A sizable renovation project is an adjustment to your daily life and work. We are well aware of that and work hard to ensure your project is completed on time, in budget, and exceeds your expectations.