The overall beauty of your kitchen remodel lies in the quality of your cabinets.  A kitchen remodel should not only change the look of your kitchen, but it should offer you an opportunity to make your space as functional as possible. Although cost should always be part of the discussion, it should not result in you having to sacrifice quality.
Start By Setting a Budget
Working with an experienced kitchen designer will help you find the best cabinetry solution to fit your budget.  Be honest and upfront with your designer on what you actually want to spend on your kitchen remodel. Having a clearly defined budget is the first and most important step in your kitchen transformation.
Knowing what you can spend allows you to make informed decisions on what truly is important to you.  The last thing you want to do is to sacrifice quality for those splurges that ultimately won't fit your lifestyle.  A design element may look good on that showroom or remodeling show you just watched, but it doesn't mean it should make its way into your kitchen remodel.
Investigate Cabinetry Options Within Your Budget
Shop online or visit a cabinetry showroom to learn about your different cabinetry options. There are a lot to choose from and the price and quality can vary significantly from one to the next. Working with an experienced cabinetry professional can help you find the most cost-effective option to fit your lifestyle and budget. He or she can walk you through all the different things you should be thinking about before making your selection, prices, pros and cons.
Don't rush it. A kitchen remodel is a big expense and your kitchen is probably the most lived-in room in the house. You want it to meet your needs for years to come and to be a pleasure to live in.
DIY or Professional Installation
Your kitchen is one of the most important investments you can make in your home.  How your kitchen cabinets are installed will have the biggest effect on their durability and the overall beauty of your kitchen.
Regardless of your budget, you should never cut corners on installation. Poor quality installation will turn your dream kitchen into a nightmare.
Ready To Assemble (RTA) or Traditional Cabinetry
Ready to assemble (RTA) cabinetry is generally less costly than traditional cabinetry. It can usually be delivered to you home faster. That said, traditional cabinetry is generally thought to be the better product when building cabinets for reasons having to do with cost and quality.
Cost
RTA cabinetry is generally shipped directly to your home. That is convenient and, considering today's freight charges, costly. RTA cabinets also take an additional 20-30 minutes per cabinet to assemble prior to installation. So while the initial cost may seem lower, when you add in freight and additional installation fees, it may not be as inexpensive as you first thought.
Quality
Traditional cabinetry tends to be constructed with plywood, RTA with particleboard. Plywood is constructed with layers of wood veneer glued together, alternating the grain of the wood for stability.


Particleboard is a waste-wood product made by heat pressing glue, wood chips, wood shavings, sawdust, and sometimes resin together.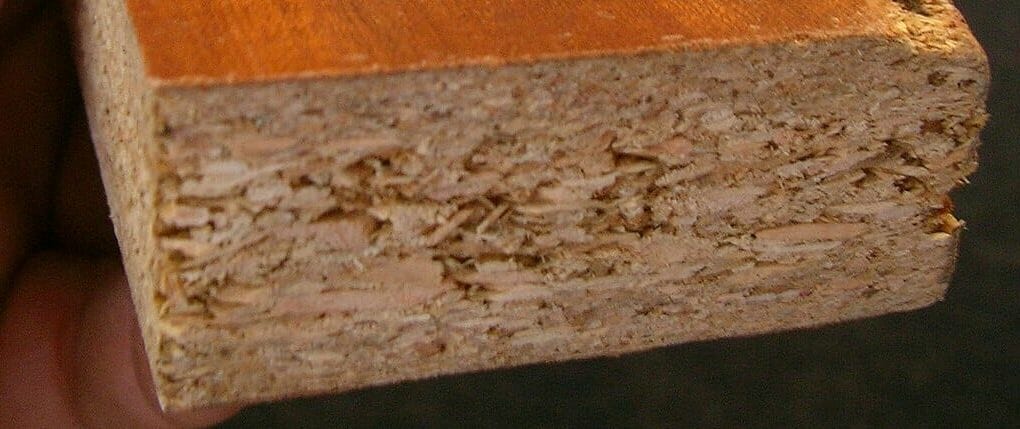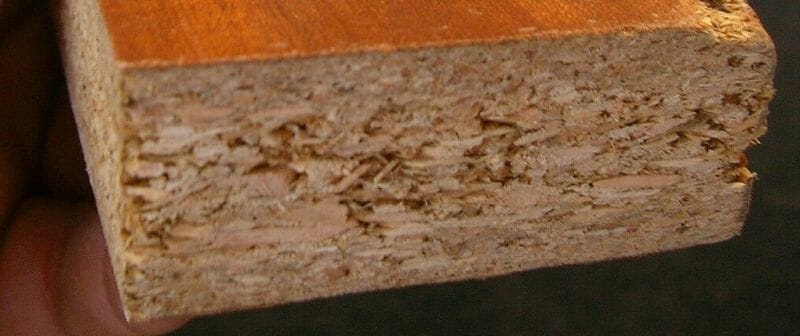 Most cabinet manufacturers have a state-of-the-art facility and precise process controls intended to ensure cabinetry strength, durability, and safety.  With RTA cabinets – you and/or your installer are the process control.
Traditional cabinetry is generally considered better quality because it is constructed with plywood, lighter, stronger, and longer-lasting. It also tends to be more expensive so it is, again, best to discuss your cabinetry goals and budget with a professional. He or she can best guide you into making a choice that will satisfy both.
How We Can Help
JA Kitchen & Bath has a variety of cabinet collections to choose from with multiple options and upgrade considerations.  Our collections ensure that you will never have to sacrifice the quality of your cabinets.  We can also work with you to consider other options and upgrades to enhance the overall beauty of your kitchen.  We can make your kitchen look like a million without spending a million.
At JA Kitchen & Bath, we partner with you so that we can create a functional and stylish kitchen that exceeds all your expectations and fits within your budget.  Our experience helps us address the challenges with any kitchen remodel. We have the know-how to optimize your space to maximize functionality and flow. We can easily match your home's current style with new design elements and work with you to efficiently complete your kitchen remodel. We will work within your budget without sacrificing quality so that you can enjoy your new kitchen for years.